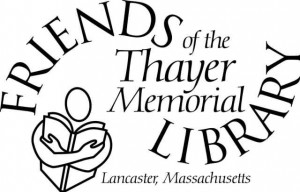 With the success of the 2017 Musical Series, the Series returns for 2018. The Series is made possible with funding from the Friends of the Thayer Memorial Library and the efforts of Jon Roper and Steve Piazza.
No reservations needed. Come early so as not to be disappointed since seating is limited. Special needs seating is available. Doors open at 6:45 p.m. For more information phone 978-368-8928 ext. 4 or stop by the Library.

---
March 23,   7:30 p.m. – Cosy Sheridan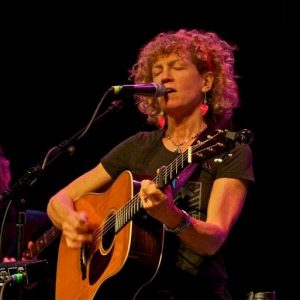 Cosy Sheridan is a singer and award-winning songwriter. She plays clubs, concert halls (including to a full house at Carnegie Hall), and coffeehouses from Seattle to Berkeley and across I-80 to Omaha, Chicago, and then Boston. The Boston Globe wrote "She is now being called one of the best new singer/ songwriters."
---
June 1, 7:30 p.m. – Say Darling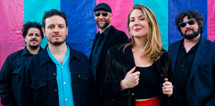 Welcome to 'Say Darling'. Country, R&B and Blues may be the backbone of the band, but make no mistake, 'Say Darling' rock out. Powered by Celia Woodsmith's straight-from-the-depths vocalizing and Chris Hersch's finger-flying fretwork (and fortified by vintage Hammond organ tone and rhythm-ready drums), this gutsy Quintet embraces its roots yet keeps it feet firmly in the here-and-now. Blending distinctive original songs with classic tunes that pay homage to a shared musical heritage, 'Say Darling" evoke the funky drive of Little Feat, the moving vocals of Bonnie Raitt and the instrumental prowess of the Tedeschi-Trucks Band while maintaining a firm identify of their own.
---
September 14, 7:30 p.m. – Guy Davis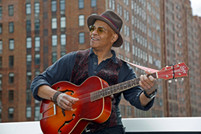 Davis' much-praised 1995 debut, "Stomp Down the Rider" on Red House Records, marked the arrival of a major talent, earning acclaim for his deft acoustic playing, his well-traveled voice and his literate, yet highly accessible songwriting. He's barely rested since then, taking his music to television (the Conan O'Brien and David Letterman shows) and radio (A Prairie Home Companion, Mountain Stage, World Cafe, E-Town), as well as performing at theaters and festivals.
---
November 16, 7:30 p.m. – Heather Pierson Trio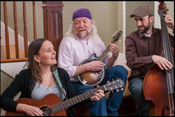 At first glance, Heather Pierson appears to be the girl next door – youthful, friendly, and a little bit shy. But she is an award-winning pianist, multi-genre singer/songwriter, arranger, bandleader, and performer.  From New Orleans-style jazz and blues to rousing Americana and poignant folk narratives, Heather's memorable live performances feature her virtuosity on piano, her bell-tone vocals, and her commanding yet playful stage presence while wielding a tenor banjo, melodica, or acoustic guitar.  She performs both solo and with her acoustic trio, featuring Davy Sturtevant on strings/cornet and Shawn Nadeau on upright bass.